The Sign of True 'Professional' Staff
Leanne Kroes
Broker/Owner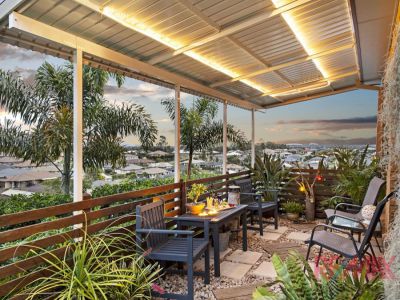 We initially met Leanne at an 'Open House Inspection' at 42 Stark Drive, Narangba when this house had been on the Market for about three weeks.

Leanne let us browse through the house and she was ready and waiting to answer any or all of our questions. She explained all of the qualities of this house, including the 'extras' that were not visible to (us) the buyer - by just looking – which became a great incentive for us to look no further for the house we wanted – 42 Stark Drive, Narangba.

As we had only a ½ hour to inspect the property we requested a further follow up inspection which Leanne had no hesitation in arranging for us, again giving us all the details of the many features that the house had, not even leaving out, that all of the 'potted' plants went with the house sale, which as my husband is an avid 'Gardener/Horticulturalist', was also a plus factor for our decision to buy.

At this inspection we decided to put an 'offer' in on the house. Leanne took us back to her office, went thoroughly through all the 'Contract' details and even sent a copy on to our Agent for his approval.

With a bit of negotiation from the 'sellers' and from us with Leanne as the mediator, we secured a Contract.

Our house, the house we were currently selling – sold – and we went 'unconditional' on Friday 7th October 2016 and settlement date will be 4th November 2016 – very much a whirlwind sale for us, purchase for us and sale for 42 Stark Drive, Narangba.

During this time of negotiation etc. I have sent numerous emails and text messages to Leanne with her returning these in a very timely manner, which I believe in a stressful situation of selling/buying, is a must for any Agent.

I can also compliment the other staff at RE/MAX Platinum for their speedy return of calls etc. and mention that on one particular day I needed to make contact with Caitlin Troman, at the RE/MAX office. Caitlin was home sick – however – she still answered her mobile, listened to me and helped me out with the questions I needed answered. This is the sign of true 'professional' staff.

Well done RE/MAX PLATINUM.

Maureen & John